STEP BY STEP -
HOW TO GET GOTS-CERTIFIED
Join the movement towards sustainable supply chains by getting GOTS certified today!
Certified textile products show your commitment to environmental and social responsibility. The GOTS certification is more than just a label, it is a symbol of trust and transparency in the textile supply chain – from field to finished goods in stores.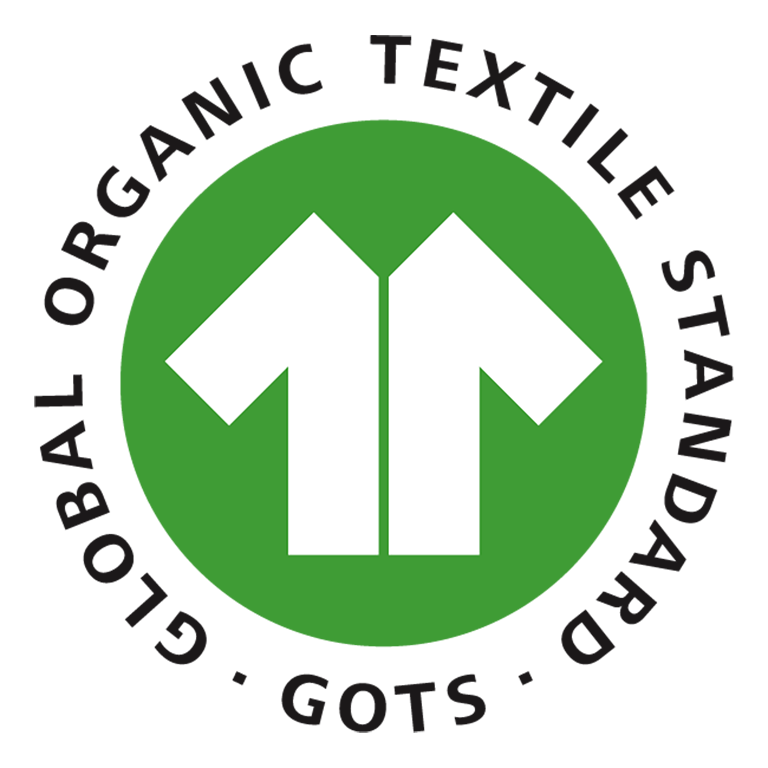 Step 1:
Inform yourself about GOTS

---
Step 2:
Reach out to the GOTS Representative in your region
If you seek initial consultation, you can reach out to one of our GOTS Regional Representatives, listed here. If you require more detailed assistance or guidance on complex issues, please get in touch with a GOTS Approved Consultant.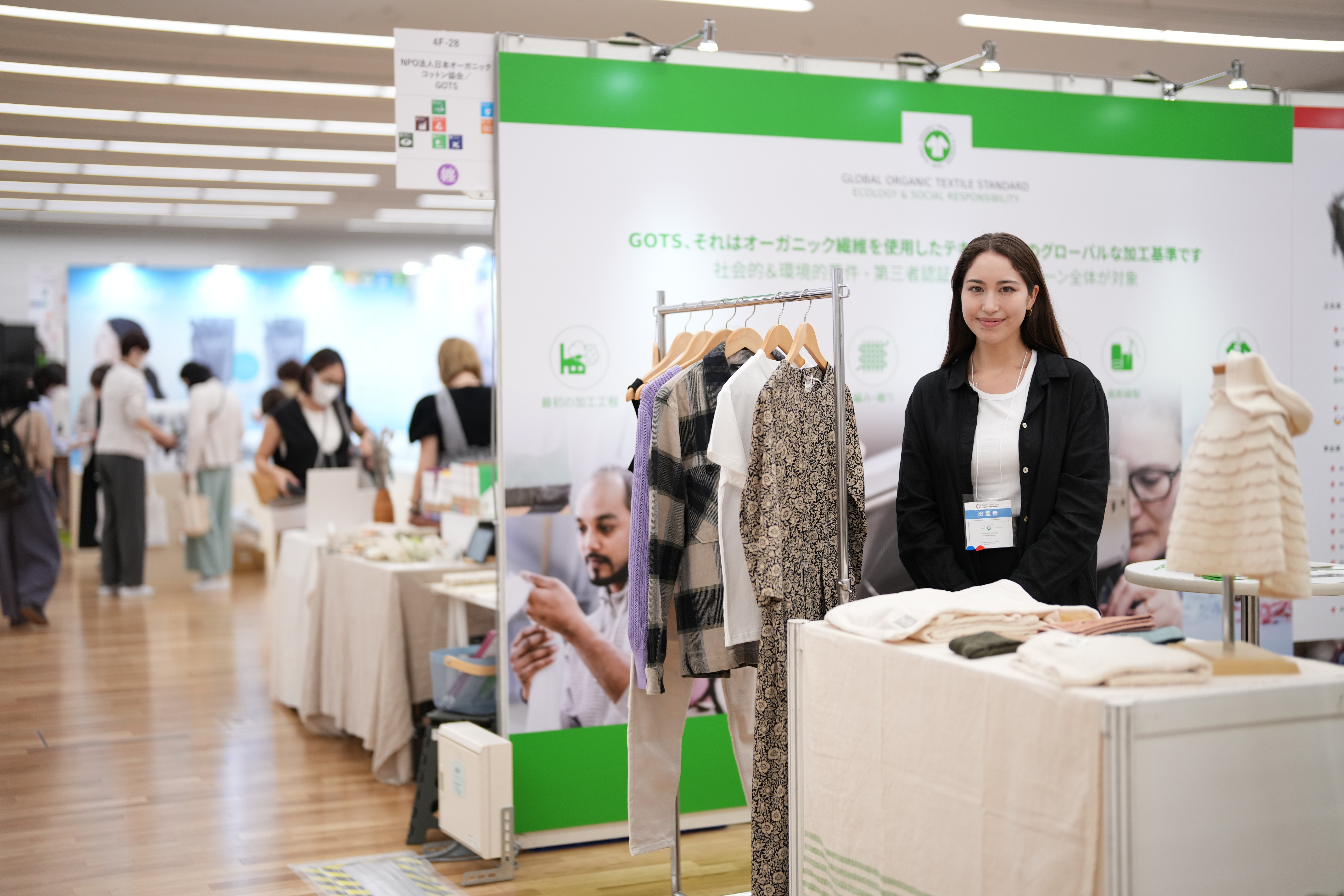 ---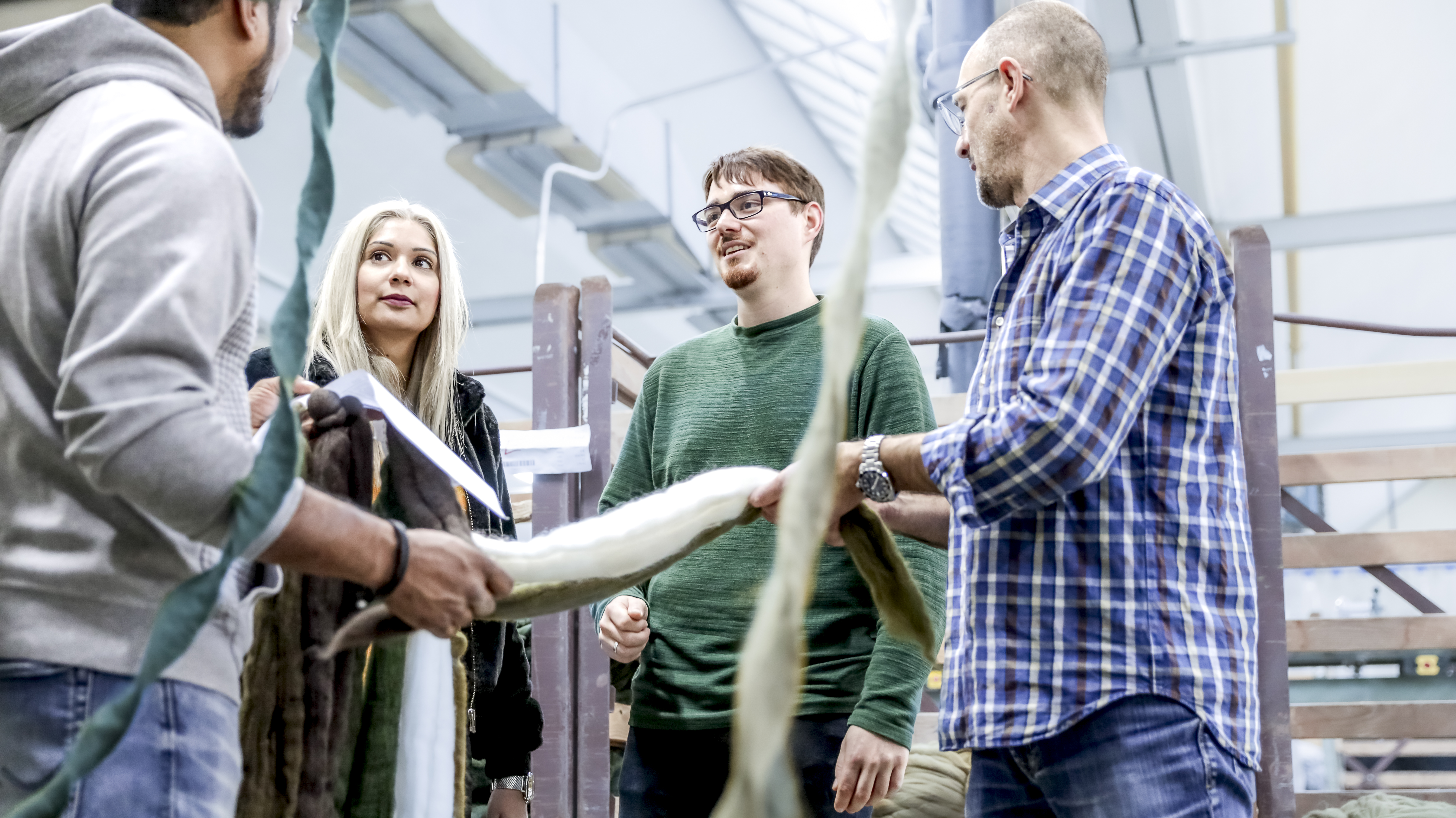 Step 3:
Choose a GOTS-approved Certification Body



Here you will find a list of independent GOTS-Approved Certification Bodies, responsible for the on-site audit and certification to GOTS.
---
Step 4:
Contact your GOTS Certification Body


Submit an application to the Certification Body of your choice. The application may require you to provide details about your facility or product, including your location, scope of operations, and the goods you manufacture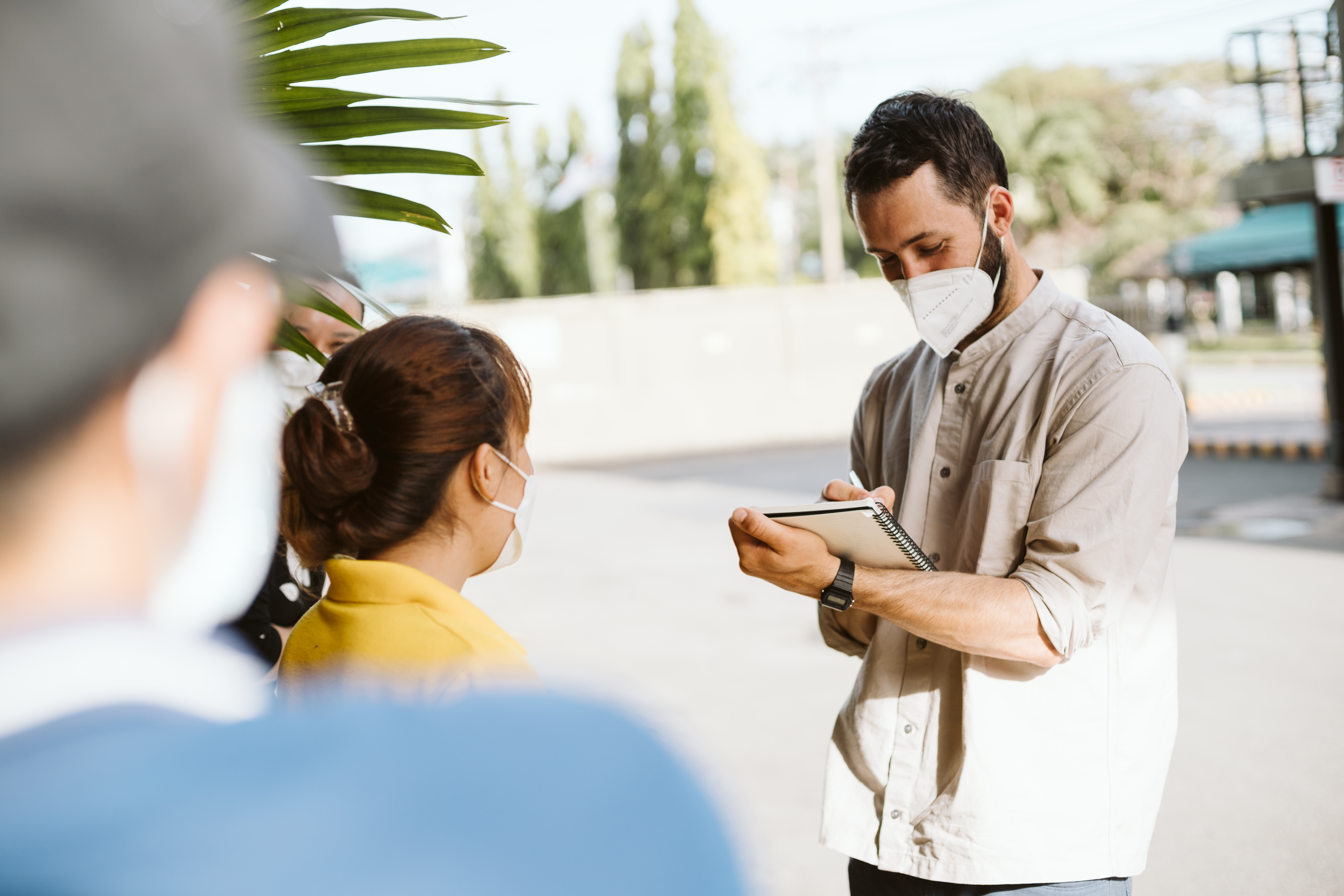 ---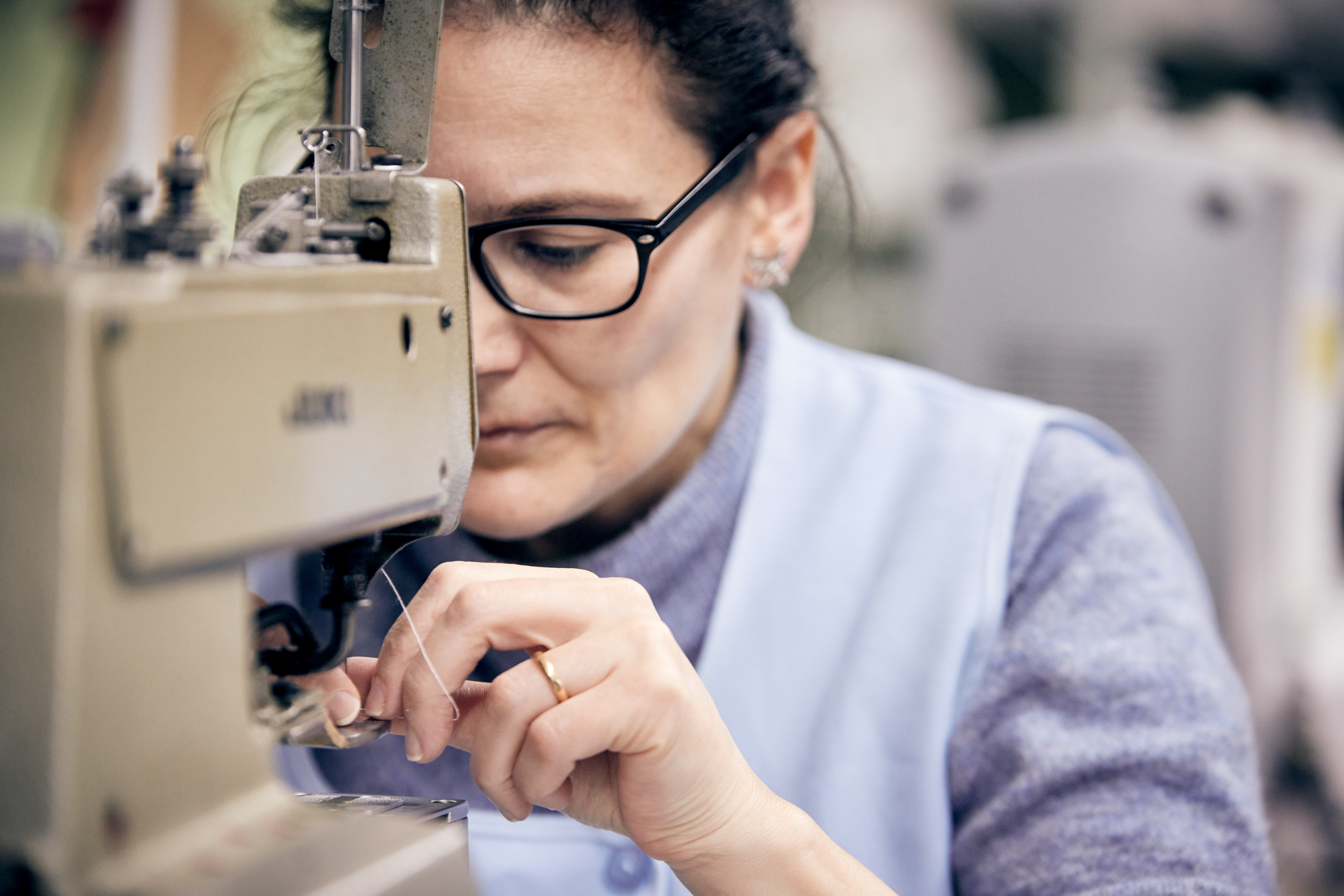 Step 5:
Prepare for the on-site audit

The Certification Body will inform you about the implementation and schedule an audit. It is important to prepare all necessary documentation and records for review, about which you will be informed by your Certification Body ahead of time. In case any non-compliances with the Standard are detected, these will be assessed and a timeline for correction will be provided to you.
---
Step 6:
Receive your GOTS Scope Certificate

Once you receive your GOTS Scope Certificate, you can leverage it to showcase your commitment to sustainable and ethical textile production. Your company will be found in the GOTS public database.
GOTS certification process at a glance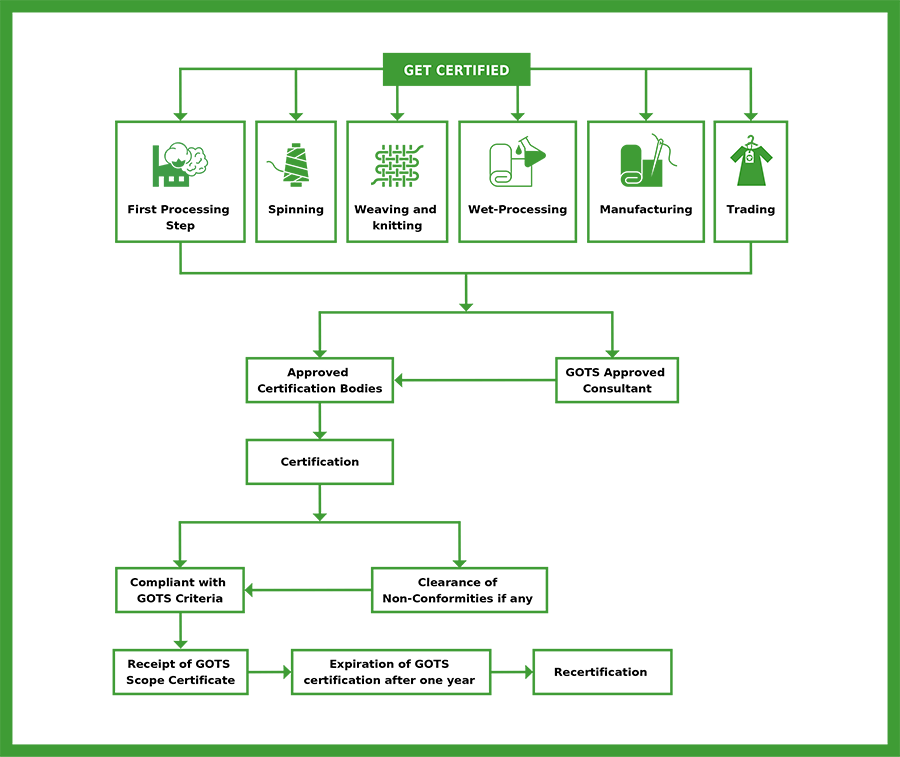 How do you correctly label your certified products?
Anyone who intends to sell, label or represent any textile product with the trademark-registered GOTS logo, with GOTS labelling and/or any other reference to GOTS (certification) must first ensure that they meet the respective criteria and conditions of the Global Organic Textile Standard Programme.
Find more information about the right labelling here.