Last Updated: Monday, 28 October 2019 13:34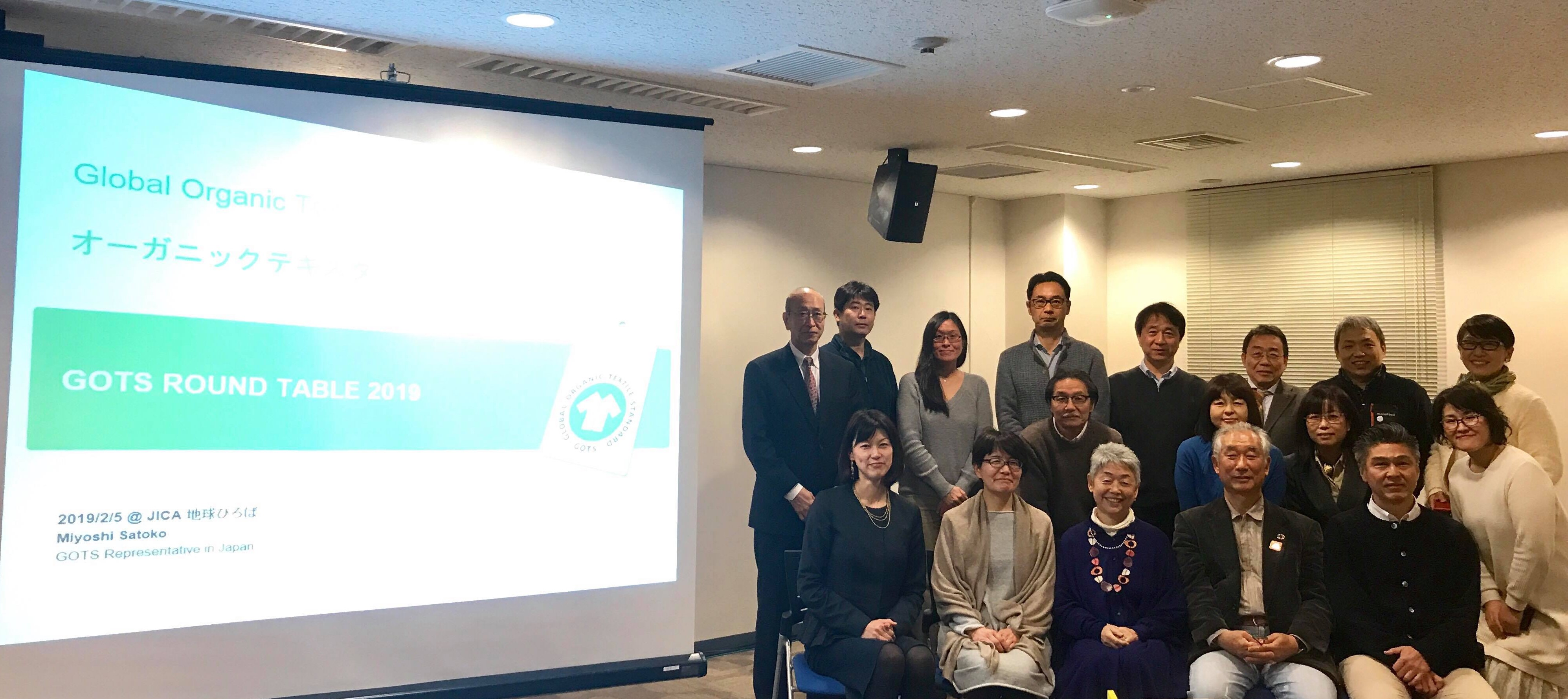 On 5th February 2019, the GOTS Regional Round Table Japan took place in Yotsuya Tokyo.
GOTS certified companies, GOTS approved certification bodies, GOTS inspectors, NGOs, and participants interested in GOTS certification attended the event. The about 20 participants engaged in face to face discussions on GOTS certification, inspection and shared ideas of how to promote GOTS.
The event began with a presentation about GOTS and the trend of GOTS certification by Miyoshi Satoko, GOTS Representative in Japan. Followed by a presentation about the revision process of GOTS 6.0 by Mr Kazuhiko Mori, JOCA president and member of the GOTS Standards Committee. The participants stated their opinions and shared what opportunities and challenges they face. In the end, everybody agreed to continue mutual conversations to improve the certification process and to promote GOTS in Japan.
Contact:
Miyoshi Satoko
GOTS Representative in Japan