Last Updated: Wednesday, 26 June 2019 13:50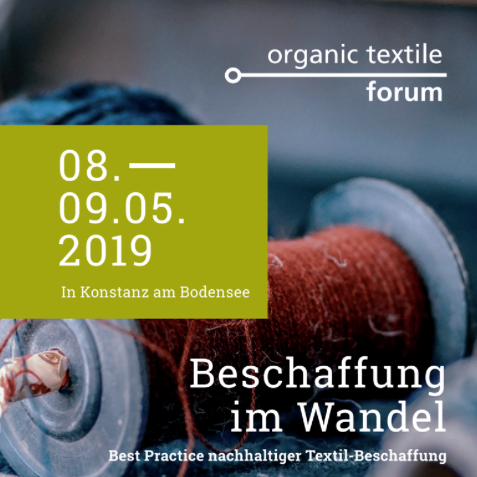 © it fits organic textile partner
GOTS at the Organic Textile Forum - Procurement in Transition - best practices for Sustainable Textile Procurement, 8 and 9 May 2019 at the IHK Hochrhein-Bodensee in Constance.
At the Organic Textile Forum speakers from the industry, science, politics, and associations will give insights into the versatile possibilities of sustainable procurement. Selected best practice examples demonstrate how social, as well as ecological aspects, can be taken into account in procurement and the decision-making process.
In this context, a comprehensive overview of relevant seals and certifications (GOTS, cradle-to-cradle, etc.) may not be missing on the agenda. Franziska Dormann, GOTS Regional Representative in Germany, Austria and Switzerland, will hold a presentation and a workshop. The program of the forum, further information and the registration form can be found here. The event will be held in German.
For further information regarding the GOTS workshop and presentation please contact Franziska Dormann.