Last Updated: Tuesday, 23 May 2017 22:54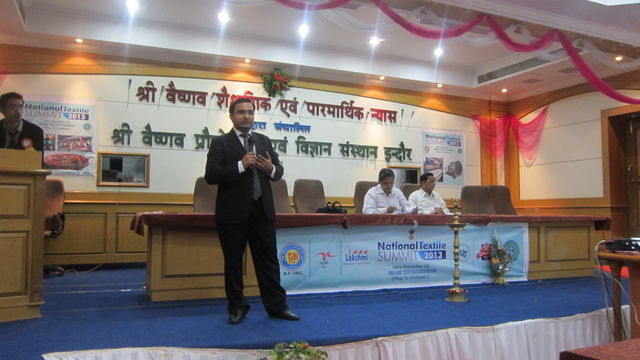 GOTS representative in India Mr. Sumit Gupta made a presentation on 'Importance of Compliance for Textile Exports'. He was speaking at the "National Textile Summit 2013 – Introspection on Indian Textile Business", which was held in Indore, MP, India on 30th. August, 2013. The event was inaugurated by Hon. Textile Minister of India Mr. KS Rao. Over 250 delegates from industry and textile institutes participated in the summit.
Mr. Gupta spoke about social, environment and chemical (RSL) compliance. He gave the overview of various global initiatives by Govt and industry in the field of compliance. He also spoke about the opportunities and challenges for the Indian textile sector vis-à-vis Bangladesh, China and Pakistan. He also highlighted the point that the industry needs to follow the compliance down the supply chain and not only for the end product.
Post event coverage can be read at JTA website http://www.textileassociationindia.org/importance-compliance