Last Updated: Friday, 06 September 2019 12:02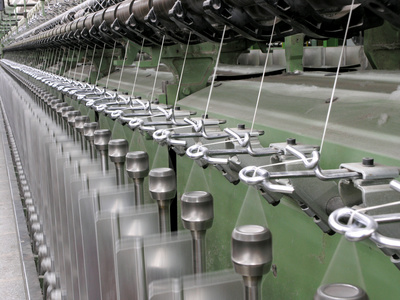 Textile processing, manufacturing and trading entities can apply for certification according to the Global Organic Textile Standard. Entities that wish to become certified are requested to contact an appropriate GOTS approved certification body. They are entrusted with implementation of the GOTS quality assurance system and are able to inform about the related procedures and timeline from the initial request through the inspection and certification process. They will be able to provide individual cost estimation for the certification based on the operator's location, size, fields of operation and other relevant factors.
In principle all GOTS approved certifiers are entitled to offer related inspection and certification services worldwide and each applicant may choose its certification body. Some certifiers operate local offices or work with local representatives in various countries whereas others coordinate all services through their head offices. There are limitations regarding the accredited scope for which a certifier may offer GOTS certification. Certifiers of textile supply chain operators may be accredited to the following scopes:
Certification of mechanical textile processing and manufacturing operations and their products (scope 1)
Certification of wet processing and finishing operations and their products (scope 2)
Certification of trading operations and related products (scope 3)
Contact information for all GOTS approved certifiers, their local representatives, a list of countries where they currently have certified clients in as well as their accredited scopes are listed in the section 'Approved Certification Bodies'.
Applicability of the Certification System
The applicability of the GOTS certification system starts with the first processing step in the textile supply chain. In the cotton supply chain the ginning is considered to be the first processing step, whereas in the wool supply chain processing normally starts with the scouring.
Organic fibre production is not directly covered by the GOTS certification system as GOTS does not set standards for organic fibre cultivation itself. Instead cultivation of organic fibres is under the scope of the governmental organic farming standards (e.g. the EEC Organic Regulation or the USDA NOP). Organic fibres certified according to these recognised international or national legal standards are the accepted raw material inputs for the GOTS processing and manufacturing chains.
The GOTS quality assurance system is based on on-site inspection and certification of the textile processing and trade chain. In particular operators from post-harvest handling up to garment making as well as traders up to the import stage have to undergo an on-site annual inspection cycle and must hold a valid certification as prerequisite in order for final products to be labelled as GOTS certified.
Processors and manufacturers that receive a GOTS scope certification have demonstrated to the assigned certifier that they are able to work in compliance with all applicable GOTS criteria in the fields of operations and for the product groups shown on their certificate. They may then accept orders for GOTS compliant processing / manufacturing in their certified scope. Accordingly certified exporters-, importers and traders are authorised to trade GOTS textile products that belong to the scope of their granted certification.
Entities that receive a GOTS scope certificate are free to advertise their certified status on the market. They further become listed in the public GOTS data base on this website.
Elements of the Inspection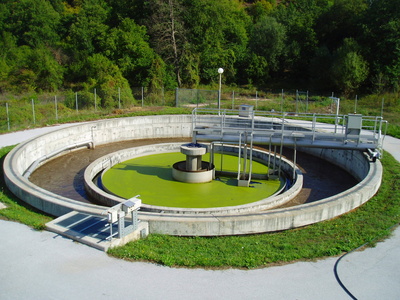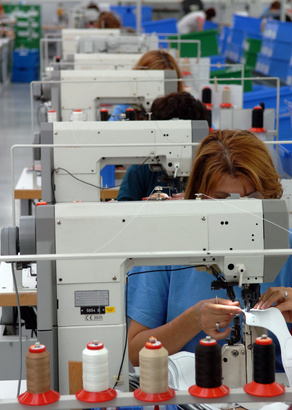 Generally a company that is participating in the GOTS certification scheme needs to work in compliance with all criteria of the standard. The assigned certifier makes use of appropriate inspection methods which may include but are not limited to the following key elements:
Review of bookkeeping in order to verify flow of GOTS goods (input/output reconciliation, mass balance calculation and trace back lots and shipments). This is a key aspect of the inspection of any operation that sells/trades GOTS goods.
Assessment of the processing and storage system through of visits to the applicable facilities
Assessment of the separation and identification system and identification of areas of risk to organic integrity
Inspection of the chemical inputs (dyes and auxiliaries) and accessories used and assessment of their compliance with the applicable criteria of the GOTS
Inspection of the waste water (pre-)treatment system of wet processors and assessment of its performance.
Check on social criteria (possible sources of information: interview with management, confidential interviews with workers, personnel documents, physical on-site inspection, unions/stakeholders)
Verification of the operator's risk assessment of contamination and residue testing policy potentially including sample drawing for residue testing either as random sampling or in case of suspicion of contamination or non-compliance.