Last Updated: Monday, 04 May 2020 09:57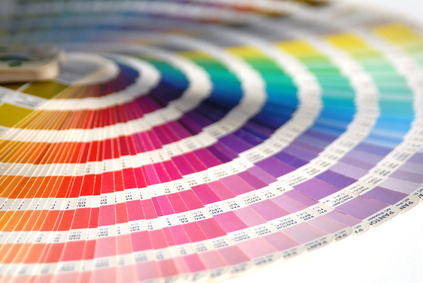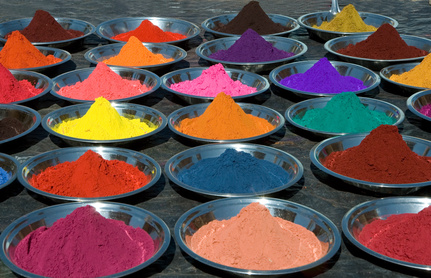 A procedure for issuing GOTS approved positive lists containing the trade names of chemical inputs has been developed in order to assure that (wet-)processors, who participate in the GOTS certification program, use only GOTS accepted chemical inputs such as dyestuffs, prints and auxiliary agents and have a reliable and sufficient supply to source their inputs.

Due to the demand by (mass market) retailers and nameable brands as well as their wet processing enterprises for dyestuffs and auxiliaries that meet the related criteria of GOTS, the chemical supply industry cooperates closely with certifiers approved for this procedure. To date for more than 500 chemical suppliers dyestuffs and chemicals have been assessed by the certifiers already and more than 15,000 trade names of colourants and auxiliaries have been listed as approved. A Certification Body that has received accreditation for the scope to approve textile auxiliary agents on 'letters of approval' (= approved input lists, positive lists) is required to make current issues of the lists available to the other GOTS approved Certification Bodies for use in evaluating all operators participating in the GOTS certification scheme. However, inputs which are developed and used on confidential basis by a specific client will not be disclosed. The lists of approved inputs are already a widely recocognised and used tool in the industry (even in conventional supply chains) in order to select inputs evaluated according to environmental criteria.
Suppliers of chemical inputs must have available a material safety data sheet (MSDS) prepared according to one of the following norms/directives and containing appropriate information with regard to GOTS criteria in order to be used as accepted basic tool for evaluation:
ANSI Z400.1-2004
ISO 11014-1
1907/2006EEC (REACH)
2001/58/EEC
GHS (Global Harmonised System)
Not all GOTS criteria can be assessed only on basis of the MSDS and some parameters reflected in GOTS are not required to be declared there. It is additionally sometimes the case that an MSDS contains insufficient, contradictory and even false information. Therefore the certifiers need to consider additional sources of information such as lab tests to determine or get reconfirmed the components of a chemical input and its environmental and toxicological parameters.

Manufacturers and suppliers of chemical inputs who wish to have their products approved under GOTS criteria should contact an applicable GOTS approved certification body. With the release of a new GOTS Version also relevant requirements for chemical inputs get changed or amended. The dyes and auxiliaries already approved for the previous version therefore need to be reassessed and relisted for the new GOTS Version. GOTS decided that the chemical suppliers should contribute to the GOTS program and therefore introduced a registration fee payable by the chemical suppliers for chemical inputs that get listed on approved input lists (= letters of approval). The certifiers accredited for chemical input assessment need to collect the Registration Fee of 25 € per approved and listed trade name of a chemical input. This fee is not an annual one but payable for registration to each general new version of the standard (general revisions are scheduled every 3 years).
Policy and Template for Issuing Letters of Approval for Colourants and Textile Auxiliaries
GOTS has developed a policy and related template to unify layout, format and text among the different certifiers in order to enable an easy and practical handing and verification for all users of Letters of Approval. The policy is to be followed and the corresponding template to be used for any Letters of Approval issued for colourants and textile auxiliaries assessed on basis of GOTS Version 4.0 from 1st March 2015 onwards and for all following standard versions.
Policy for Issuing Letters of Approval
Approved Certification Bodies
Because the assessment of chemical inputs requires a very specific expertise, only those GOTS certification bodies who are qualified for this task are approved for the GOTS accreditation scope "Approval of textile auxiliary agents (chemical inputs) on positive lists". Contact details of the GOTS approved certifiers accredited for this scope are (in alphabetical order):
How to get chemical inputs approved
CCPB Certificazione e Controllo
Prodotti Biologici ltd b.v.

Via J. Barozzi, 8
I-40126 BOLOGNA
Italy
phone: +39 051 6089811
fax: +39 051 254842

eMail:


website: www.ccpb.it

Control Union Gozetim
ve Belgelendirme Ltd. Sti.

Kazımdirik Mah. 372/20 Sk.No:19
Bornova, Izmir
Turkey
phone: +90 232 347 9920 / 347 7244 /
347 0982
fax: +90 232 347 0693

eMail:
website: www.controlunion.com

CU Inspections and Certifications
India Pvt. Ltd.

Plot No. C-113, TTC Industrial Area,
Pawane MIDC,
400 709 Navi Mumbai – Maharashtra
Contact: Mr. Rajesh Selva
phone: +91 22 61294300 / 61294200
fax: +91 22 61294217

eMail:
eMail:
website: www.controlunion.in

ECOCERT Greenlife

BP 47
32600 - L'Isle Jourdain
France
contact: Mr. Vincent Duret
phone: +33 5 62 07 74 90
fax: +33 5 62 07 74 96

eMail:


eMail:


website: www.ecocert.com

ETKO Ekolojik Tarim Kontrol
Organizasyonu Ltd Sti

160 Sk 13/7
35040 Bornova - Izmir - TURKEY
phone: +90 232 3397606
fax: +90 232 3397607

eMail:


website: www.etko.org

ICEA Istituto per la Certificazione
Etica e Ambientale

Strada Maggiore 29
I-40125 Bologna
Italy
phone: +39 051 27 29 86
fax: +39 051 23 20 11

eMail:


website: www.icea.info

OneCert International Pvt Ltd

H-08, Mansarovar Industrial Area,
Mansarovar
302020 Jaipur, Rajasthan
India
phone: +91 0141 654 1883
fax: +91 0141 654 1882

eMail:


website: www.onecertasia.in

Soil Association Certification Ltd.

Spear House
51 VIctoria Street
Bristol BS1 6AD
Great Britain
phone: +44 117 9874597
fax: +44 117 3145046

eMail:


website: www.sacert.org

USB Ulusal Sistem Belgelendirme Hizmetleri Ltd. Sti.

Ismet Kaptan Mh. Hurriyet Bulv.
Nº: 4/1 Kavala Plaza K:2 D:203
35230 Cankaya, Izmir
Turkey
phone: +90 2324464416
fax: +90 2324464912

eMail:


website: www.usb-tr.com